Indecision. Off the top of my head, it nearly lost the civil war, lost Midway for the Japanese, and got Apone killed off WAY too early in Aliens. So it can lose you a hockey team.
Before we get to the projections for the teams that have a chance at the Cup, let's take a look at 60 great athletes who will be watching on tv, and the worst decisions never made.
1) The Buffalo Fucking Fuck Sabres
I think Darcy Regier is training Lindy Ruff to be mankind's commander against space insects. I've never seen a coach so actively sabotaged.
You know who's in the playoffs this year?
Mike Grier
Martin Biron
Chris Drury
Ty Conklin
Danny Briere
Jean-Pierre Dumont
Brian Campbell
Let that sink in. We are so unwilling to push the button on any big contract that we've become the farm team for the rest of the NHL. Other managers must love it when we have a hot year. Next summer, there's your whole rebuilding.
Imagine if we had kept just … three of those guys. Pick one of the goaltenders, and two others. Never aquire Thibault, make Mike Ryan wait one more year to get called up, and take away half Vanek's salary.
That's a really awesome team, isn't it?
Let's just cut to the chase and start getting the guys up at 3AM to fly to San Jose, and make them play with their legs already frozen. Lindy is too important!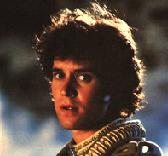 If you think my references exist for you to get them, you're in trouble.
2) The Vancouver Canucks
I think Moses brought this lineup down from a firey mountain somewhere in Saskatchewan. This team is so static there are levers sprouting from their end of the arena. Turn them for a slap shot, push them for a carry, and try not to spill beer on the dome.
They didn't even make it into the playoffs this time to be eliminated early. Think it's time to change anything? Do you even know which Sedin twin is which any more? Do you care?
Their Conference has moved past them. Hell, the Blackhawks came up over their ranking in a year. Dave Nonis has obviously figured out how to avoid a full collapse, but he's about to die standing up.
3) The Ottawa Senators
My sympathy is acting up again. Wouldn't yours though? Something about seeing your great rival eat dirt is even worse than doing it yourself. Seeing the state this team is in is like James Bond watching Goldfinger across the hall in a rest home, both trying feebily not to shit their pants. Pathos out the ears.
This is a pure failure of leadership. The best, the BEST team on the ice at the start of this year, the Senators came apart entirely in the locker room. Why couldn't Bryan Murray either start the year behind the bench himself, or replace his coach right when trouble started? Why could his hand-picked man not discipline Ray Emery, decide on a place for Martin Gerber, or just make ANY decision between the two of them? They're both good. With the best offence in the East in front of them, either has a chance.
Not knowing who's in goal for you is like not knowing who's the Goose if you're Maverick. It's like not knowing what's in the backpack. Could be a parachute. Could not be. Now jump out of the plane. It's like not knowing who's in your room on the wedding night, but they sure don't smell familiar, and you swear you hear them playing with something metal.
And if all this sex and flying makes you think I need to get laid, then move to the bonus round. But the point stands.
A bad choice is better than no choice.